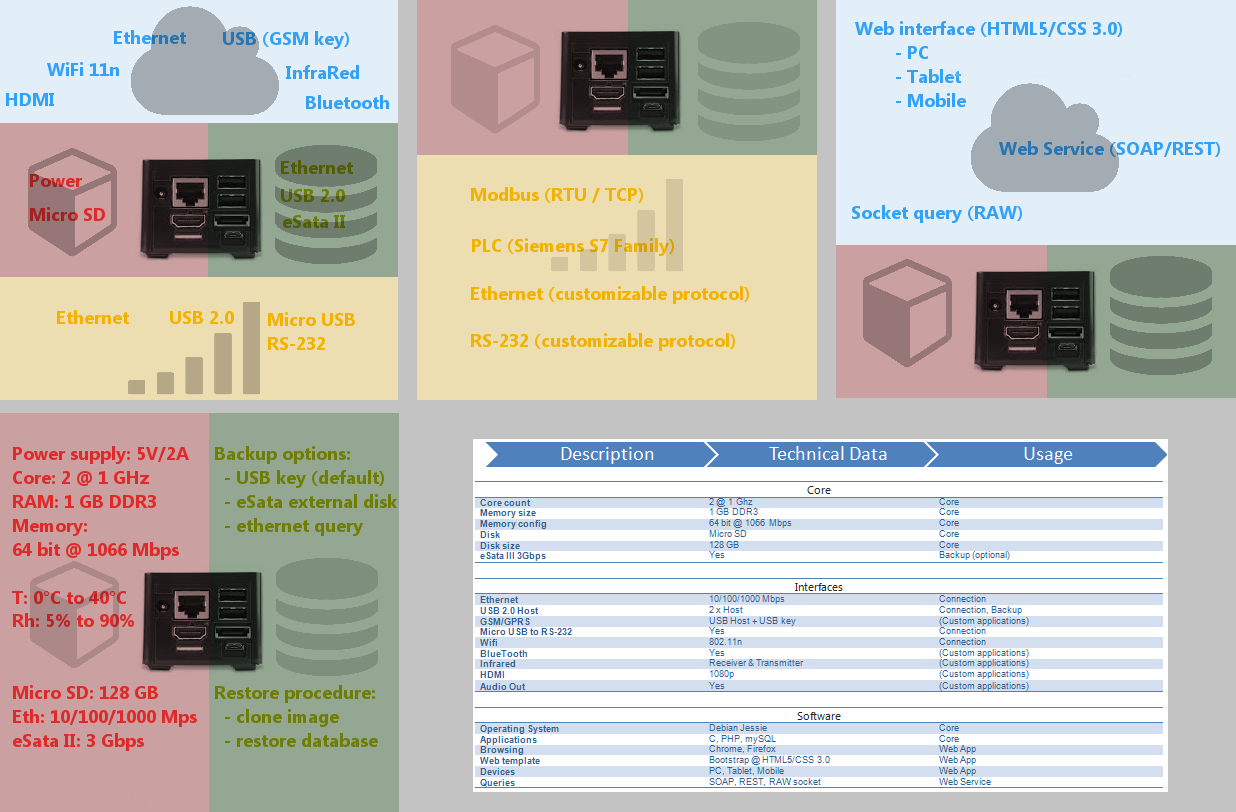 SunBox is the hardware device that allows you to control the machine to which it is connected. It monitors the signals at scheduled intervals and stores them on the inner database.
SunBox acts as a server for cloud applications (SunDev, SunDayTec and SunDay) used in different locations, updated real time and visible from PC, mobile, and tablet.
It is equipped with Ethernet connection, wifi, bluetooth, IR, USB, HDMI and e-SATA. The backup is done regularly on the external drive and allows fast recovery of the entire configuration and data. The disaster recovery procedure is simple as you just need to replace the hardware or the sd-card in case of problems. Monitoring protocols are: Modbus, Ethernet, Serial (USB converter / RS232).